PRICE-OPTIMIZED CLOUD TECHNIQUE | DispoCloud V4 light
– For small daily newspapers, smaller weeklies, magazines or corporate publishers. | The Light VERSION for small and medium-sized teams. With an InDesign-based editorial and output workflow.
A printing press connection (PRIME), the OUTPUT management system LUTS and automated PDF delivery to the printing factory are not available in this light edition

Wir sind seit vielen Jahren Kunde von ClassWizard und nutzen fast alle Module der DispoCloud. Von der Anbindung an unser Verlagssystem und der Redaktion bis zur automatischen Übertragung der PDFs an die Druckerei und externe Portale konnten wir gemeinsam überzeugende Lösungen herstellen.
The migration to DispoCloud V4 Enterprise was a very big milestone for us. We were able to connect all our publishing processes digitally and now we are about 35% faster than without DispoCloud. That pays off for us. Thanks to the ClassWizard team for the great project
Classic
1 public cloud system
1 publication
• max. 5 regional issues
Premium
1 public cloud system
up to 3 publications
up to 10 regional issues
Target group | Module

To whom DispoCloud V4 light is suitable?
Small daily newspapers up to 2 issues.

Smaller weeklies up to 5 regional issues

Magazine & corporate publisher
Daily newspapers circulation < 10.000
Weekly | one title | 2 – 5 issues | circulation < 100.000 total
Magazine without issues, but a lot of ads
other print titles with ads
Made for PRINT

Share the hardware with others, but don't worry, the systems are completely hermetically separated, even the database contains only your content and is not visible to anyone outside your company. Just like your ads or editorial pages.
Save costs through less complexity and resource sharing. | That makes sense.
Public Cloud (no dedicated servers)

Always available online (99,75%)

Own storage pool for documents of 250 GB
Summary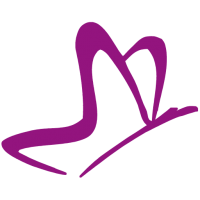 With DispoCloud light edition we take the complexity out of the project. You release your pages (PDFs) with the capabilities of InDesign, simplifying both the project and the operation of the system. You do not need to develop a specification, nor you are bound to the automatisms of the system – so it's all a little less complex and therefore cheaper for you in the project and the operation of the system.