YOUR DATA IS IMPORTANT TO US.
WE DO NOT PASS PERSONAL DATA, NOR WILL WE SELL THEM.
THEY ARE ONLY TO CONTACT YOU FOR BUSINESS.
Extract from our data protection statement (according to Art. 13 Para. 1 GDPR)
Processing purpose and legal basis
The data collected on this website (contact form) are used to initiate new business and / or for customer / prospect management or to process inquiries. This is done on the basis of Art. 6 para. 1 b) GDPR. Personal data that is transmitted to us for the purpose of recording in our own block list are also stored exclusively for this purpose. This is done on the basis of Art. 6 para. 1 a) and f) DSGVO.
Receiver
In some cases, data related to a person (such as the name of the managing director) may also be forwarded to credit bureaus (e.g., Creditreform) for the purposes of credit checking.
Transmission to third countries
Contact requests as well as all mail traffic with us runs via Gmail and is thus subject to the data protection that Google Business offers for the mail traffic. See https://www.google.com/intl/de_ALL/policies/privacy/
Duration of storage
Data of customers / interested parties, which are collected via the contact form, are stored for the duration of the offer phase / processing or for the duration of any resulting customer relationship.Data from prospects is also used to conduct marketing activities. As a rule, a block for marketing purposes takes place 24 months after the last contact with the interested party.
Your rights
You have the right of access by the data subject (Art. 15 GDPR), the right to rectification (Art. 16 GDPR), right to erasure (Atr. 17 GDPR), right to restriction of processing (Art. 18 GDPR) and the right of data portability (Art. 20 GDPR). In addition, there is a right of appeal to a data protection supervisory authority (Art. 77 GDPR).  Basically, according to article 21 GDPR you have the right to object to the processing of personal data by us. However, this right only applies in the case of very special circumstances of your personal situation.
Personal data | User data
Our website can in principle be used without disclosure of personal information. Personal information that you have voluntarily entered into the forms provided for processing inquiries and registrations on one of our Internet pages is sent to our server in the usual way via the Internet or to the relevant  connected department's Internet address. Your personal data will only be processed and stored there to the extent necessary for your specific inquiry or order. In particular, your personal data will not be disclosed to third parties.
If you work with our software, your employer has usually signed an order processing agreement with the ClassWizard GmbH. This also includes the recording of usage data, which are stored within the scope of legal deadlines in the respective customer databases. User profiles and usage profiles are are generally not passed on to third parties, sold or made accessible.
As a user you are obliged to log out off our applications and to lock the screen when leaving the screen.
All ClassWizard browser sessions are also automatically disconnected via a timeout.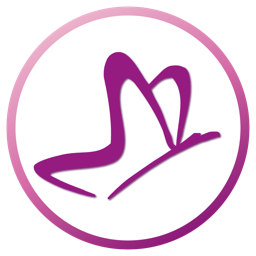 You have a great idea and we can help with the realization?